excerpt:
"Over the past seven months, Pennsylvania's Attorney General has received an influx of phone calls from residents alleging that officials at the state's Department of Environmental Protection (DEP) have ignored or covered up drinking water contamination, illness, animal deaths, and other impacts they relate to oil and gas operations. According to agents within the Office of the Attorney General (OAG), the calls began pouring in after a Public Herald report in February revealed over 100 cases of official misconduct were committed by DEP oil and gas staff during investigations of citizen water complaints since 2004. …
Since June, Public Herald has received reports from residents who have been visited by Shapiro's agents, but Attorney General Shapiro's office has yet to announce an official investigation.
Some of the residents who contacted Shapiro's office have told Public Herald they are hopeful – after all, Shapiro campaigned on the promise to defend Pennsylvanians against pollution from oil and gas operations.
Others are skeptical. "I don't hold out any hope for justice for what's going on," said Jennifer Lisak, who was visited at her home in Jefferson County by one of Shapiro's agents in June. "Too many people have been harmed for too many years, and nothing has been done. It just keeps getting worse." "
http://publicherald.org/pennsylvania-attorney-general-launches-frac...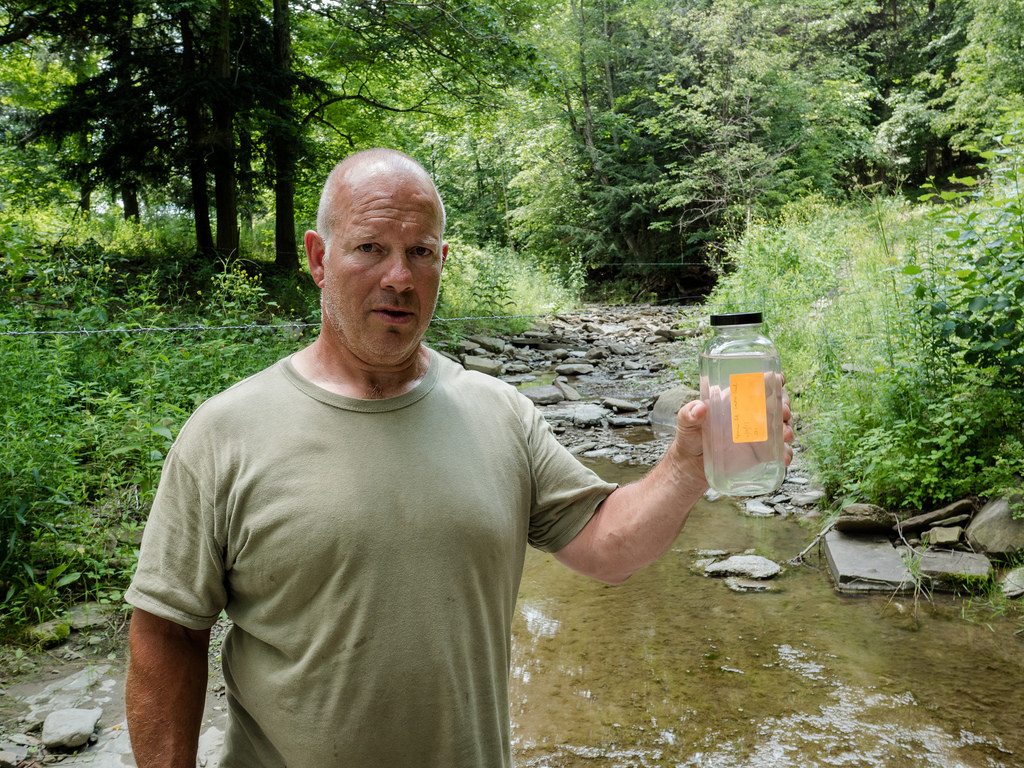 Mike Buckwalter holds a water sample collected in the creek where his cattle used to drink.